I don't know the validity of this billboard... but
apparently
there is a Miller Lite billboard around the Champaign area that changes on a weekly basis, depending on Illinois' upcoming weekend opponent.
Here's the alleged sign for the Iowa game: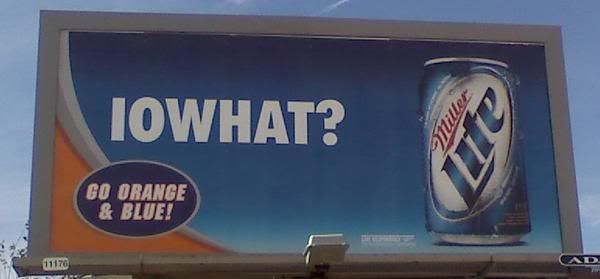 However, through recent research I have discovered the first draft done up on the recommendation of good ol' Zooker.
Here's the original billboard: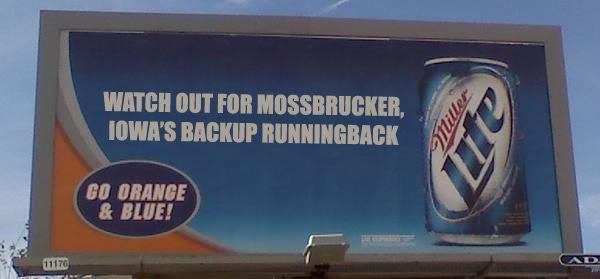 Now that's bulletin board material.