So just how much luck goes into filling out your bracket come March Madness? Could a monkey do better than most people? Perhaps. How about a Triscuit Cracker Box? (We're talking Original flavor, not that hoidy-toidy, prima donna Crack Pepper and Olive Oil flavor, mind you.) We shall find out.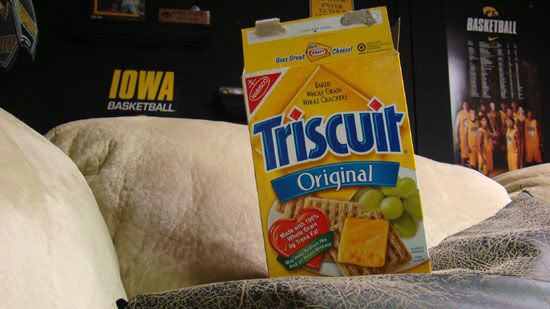 I wrote the 64 teams on scrap paper (by scrap paper, I mean the torn up envelopes of junk mail sent out by companies wasting their time and money) and then loaded them into the Triscuit Cracker Box.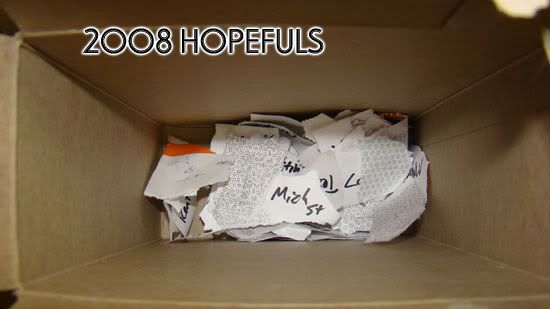 After the applicable shaking of the box, I blindly chose the 32 winners of the first round.
ADVANCING TO THE SECOND ROUND:
Ouch. UNC out, beaten by the always tough, "Play in Game Winner." Memphis takes it on the chin from the scrappy UT-Arlington team. The only 2 seed to survive the first round was Tennessee. Even more odd was three of the 8 seeds winning, which we know never happens.
Shaking of the box occurred again, at the same point I am sure I shook, as well.
ADVANCING TO THE SWEET SIXTEEN:
That UT-Arlington sure has one hell of a story going on right now. Cinderella story, Outta nowhere. A former sixteen seed, now, about to become the regional champion. It looks like a mirac... It's in the hole! It's in the hole! It's in the hole! The highest seed on the table is Tennesee, as UCLA and KU go down.
Time to shake again.
ADVANCING TO THE ELITE EIGHT:
Well, there went Tennessee. Damn. Good thing UT-Arlington is still around, though. Phew.
Queue 311, time to get the box all mixed up. Get it? All Mixed Up? Ah, forget it.
ADVANCING TO THE FINAL FOUR: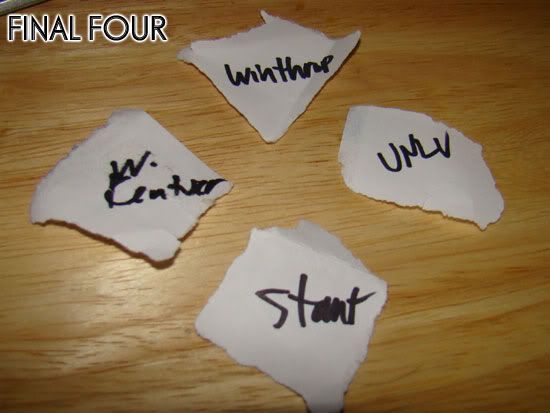 For the first time in the history of the NCAA Tourney, we have a 13, 12, 8, and 3 seed in the Final Four. How this "luck" thing working out? Hmmmmmmm........
Shaking the box, shaking the box, shaking the box....
ADVANCING TO THE FINALS: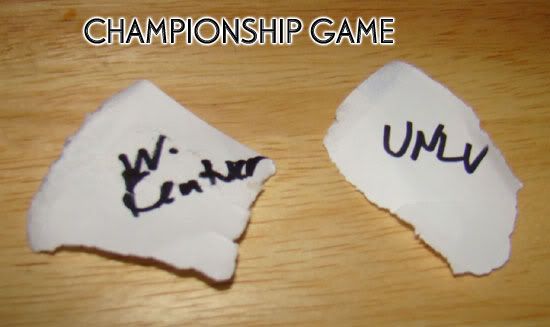 Sun Belt and Mountain West representing! Should be a barnburner in San Antonio.
AND YOUR 2008 NCAA MEN'S BASKETBALL CHAMPION PICKED BY THE ONE AND ONLY TRISCUIT CRACKER BOX: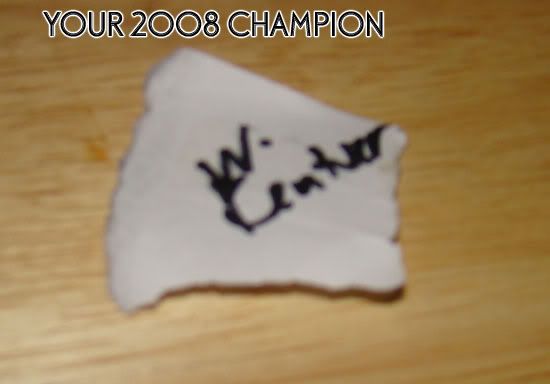 GO CRAZY, HILLTOPPER COUNTRY!!
The rest of the field can only stand by and think what might have been.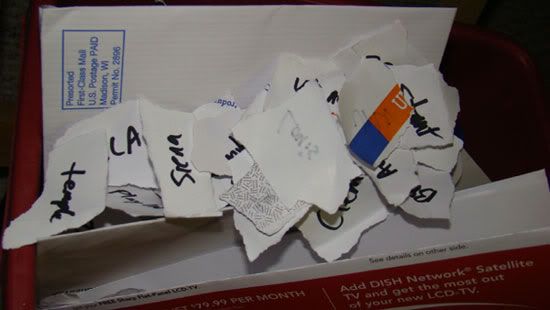 Here's the comparison of the brackets (images are clickable for higher resolution):
TRISCUIT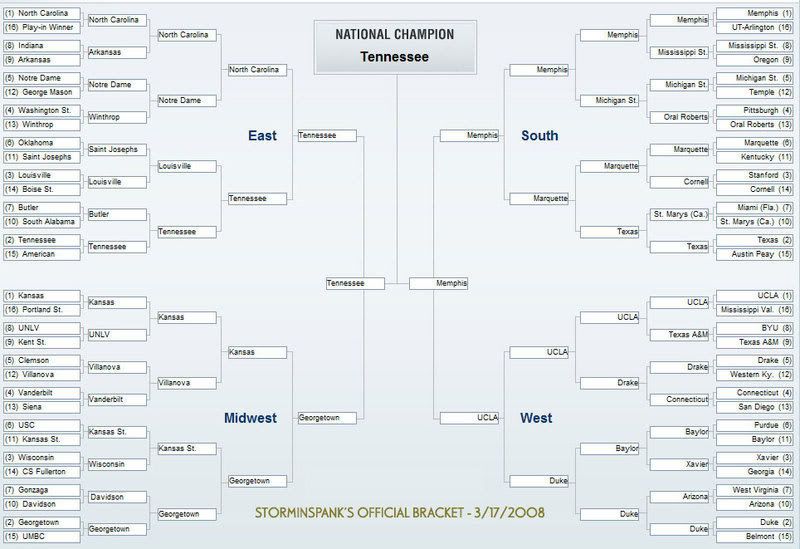 STORMINSPANK (Umm... did I take Cornell over Stanford solely because of
Andy Bernard
? Not solely, but it had a lot to do with it.)
Other than that, GO VOLS!!! Bruce Pearl for President.